During their two decade history, Memphis Soul group, The Bo-Keys, have featured some of Memphis' best musicians – both legendary studio vets and younger, in-demand sidemen. The Bo-Keys have kept the spirit of classic Memphis music alive while writing a vital new chapter for the sound and style.
"Where many revivalists pale compared to the originals, the Bo-Keys would have fit right in next to legendary Memphis musical crews the Bar-Kays and Booker T. & the M.G.s," raves the Associated Press.
Guidato dal produttore-bassista Scott Bomar, il gruppo comprende il membro fondatore Bomar, il trombettista Marc Franklin (Gregg Allman Band Bobby "Blue" Bland), il tastierista originale della Hi Records, Archie "Hubbie" Turner (Al Green), il sassofonista Kirk Smothers (Ike Turner), il chitarrista Joe Restivo (The City Champs) e il batterista David Mason. In Porretta they will be integrated by three exceptional bkg singers.
Previous members of the band who are no longer with us but left an indelible legacy for the band to continue include; Hi Rhythm Section drummer -Howard Grimes, Isaac Hayes sideman/Stax Records session guitarist – Charles "Skip" Pitts and Stax Records session trumpeter and original member of the Bar-Kays – Ben Cauley.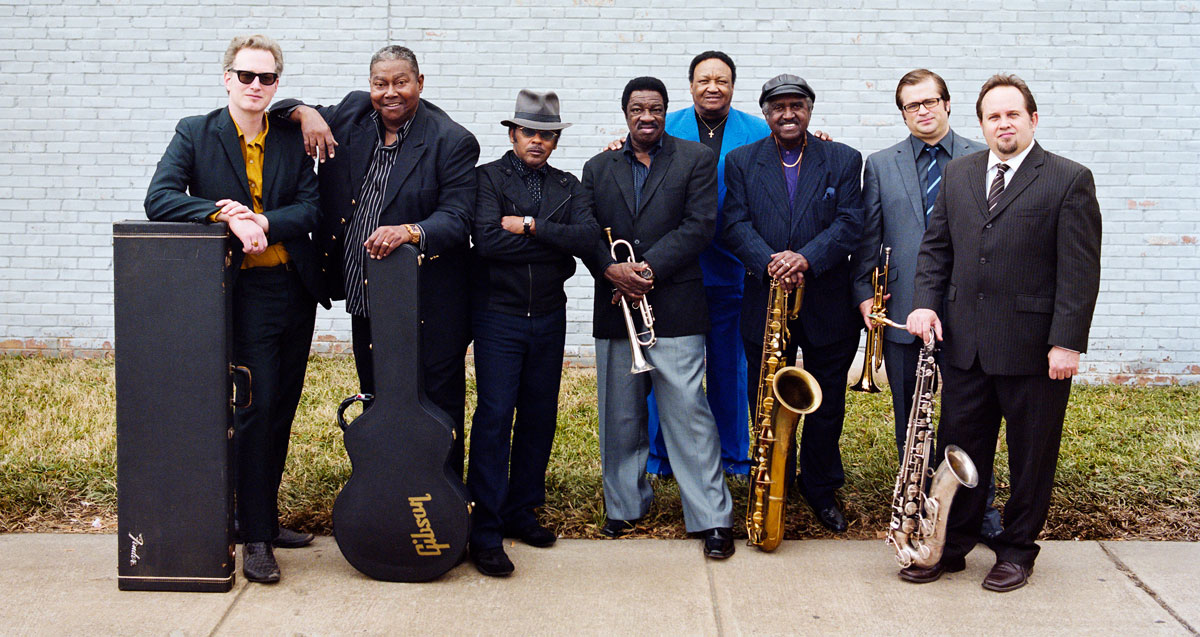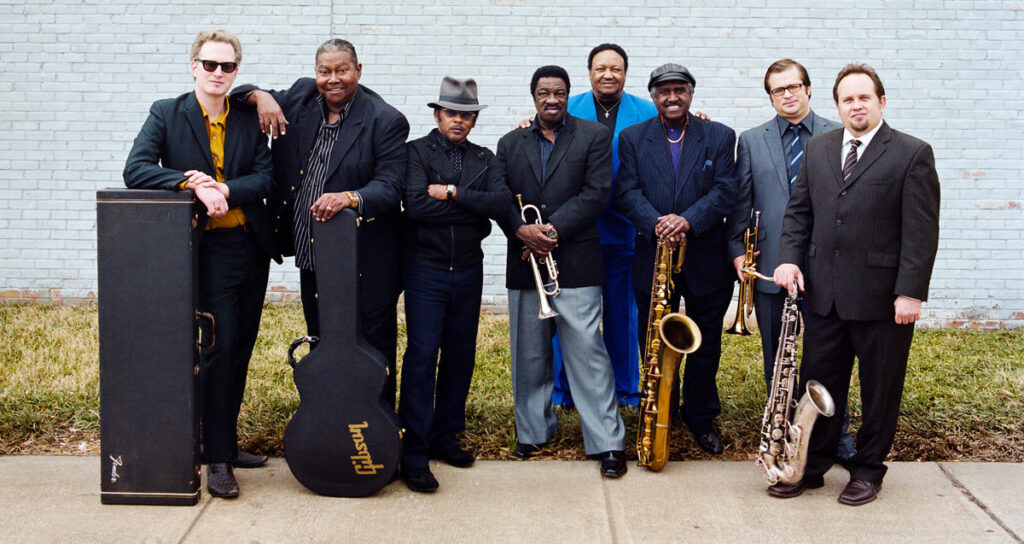 "One of the main reasons I started the band is that there were a lot of great musicians from the golden era of Memphis soul who weren't really getting the work or attention they deserve," says bandleader Scott Bomar, who formed the Bo-Keys in 1998. "Stax, Hi Records and American Studios all shut down, and the amazing musicians who were part of those studio bands either moved or stayed in Memphis, languishing in obscurity for the most part. I wanted people to know that those players and that sound were still alive and well."
That message has been trumpeted by the Bo-Keys' remarkable series of Blues Music Award-nominated recordings produced by Bomar. These began with 2004's The Royal Sessions, which was made at Memphis' Royal Studios, where producer Willie Mitchell and Al Green cut their soul and pop hits. And they include 2011's Got To Get Back, featuring guest vocalists Otis Clay, William Bell, Percy Wiggins and blues harmonica kingpin Charlie Musselwhite.
The group is the band on numerous Grammy nominated recordings including Don Bryant's album "You Make Me Feel" and Cyndi Lauper's "Memphis Blues." Bomar was a co-writer on songs for William Bell's Grammy Winning album, "This is Where I Live."
The Bo-Keys are featured in the film Soul Men, performing on-screen with stars Samuel L. Jackson and Bernie Mac. They also appear on three songs Bomar produced for the film's soundtrack, including "Soul Music" by Anthony Hamilton, which was nominated for a Grammy in 2010.
In 2005 The Bo-Keys performed on Bomar's original score for the Oscar-winning, Craig Brewer film Hustle & Flow and most recently they collaborated again with Brewer on the original score for the film, Dolemite is My Name starring Eddie Murphy.
The Bo-Keys international touring schedule has included many prestigious festivals and venues, supporting fabled soul singers Rufus and Carla Thomas, William Bell, Otis Clay, Sam Moore, Eddie Floyd and Syl Johnson in concert. The New Yorker notes that a Manhattan appearance was "one of last year's tightest, funkiest, happiest shows."
The Bo-Keys are currently working with legendary Memphis Soul singer Don Bryant on new album for a 2023 release and will be the house band for the 2023 edition of the Porretta Soul Festival in Italy.
Porretta Soul Festival 2023 edition will celebrate 20th anniversary of the opening of the Stax Museum of American Soul Music in collaboration with the Soulsville Foundation, Memphis.