Otis Redding has become the most prestigious European event dedicated entirely to soul and rhythm & blues music, with a particular reference to the music of Memphis, the Memphis Sound, the musical school of the great Otis Redding, to whom the festival is dedicated.
It will be a special edition, in winter style, and will see the exceptional participation of Stan Mosley, already winner of the Chicago Music Awards twice as best Rhythm'n'Blues male voice and protagonist of the 2016 Porretta Soul Festival. Bobby Rush, was stopped by the pandemic but Vasti Jackson, his longtime collaborator, will be present. Porretta celebrates them with a gigantic mural 13 meters high.
Curtis Salgado, mentor of John Belushi and Mitch Woods & His Rocket 88's (boogie-woogie piano), will also be in Porretta for the New Year's concert.
Two resident bands: Anthony Paule Soul Orchestra special guest Terrie Odabi and Allan Harris "Kate's Soulfood" in collaboration with Umbria Jazz Winter.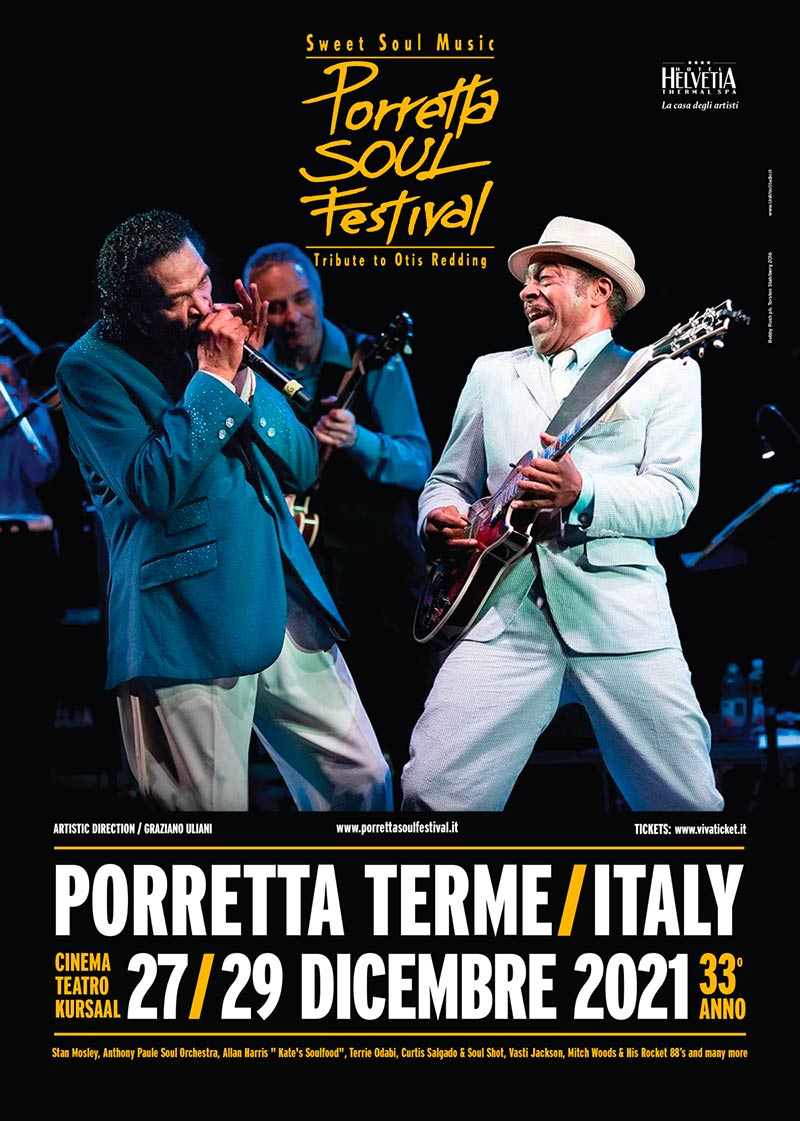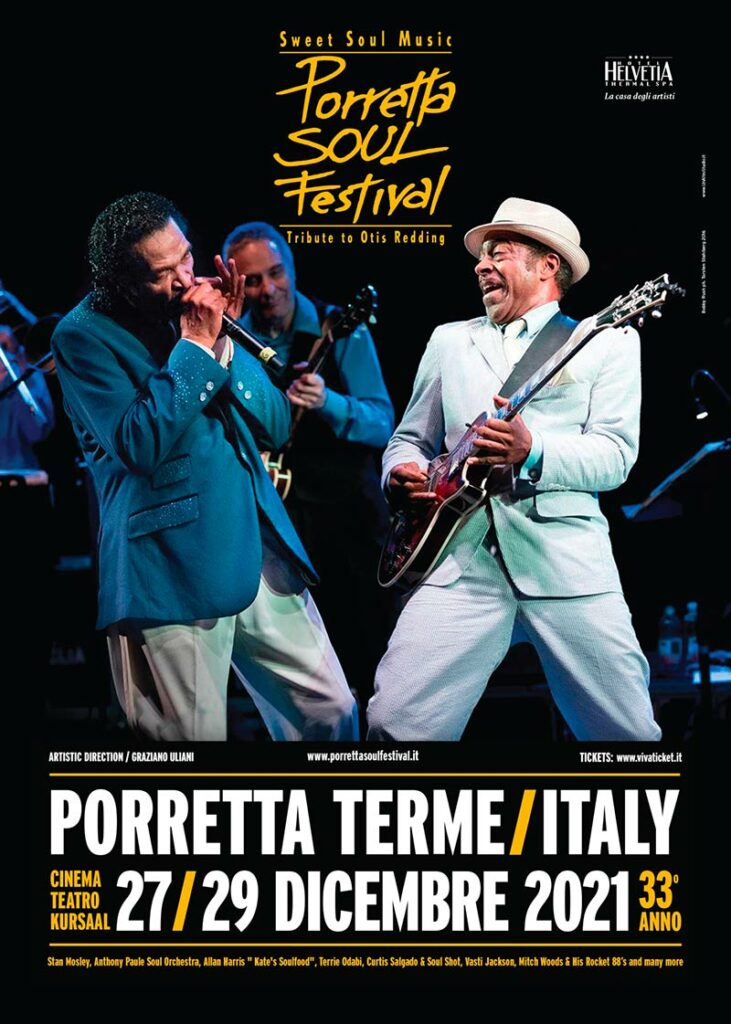 The main concerts will be held at the Kursaal Cinema Theater but Porretta will be a sort of little Memphis with musical performances in hotels and clubs. A Christmas village will host a market exhibition of typical local products. The presentation of the new book by Antonio Bacciocchi "Soul" Ed. Diarkos (Rusconi-Mondadori) and the screening of the film by Giorgio Verdelli and Graziano Uliani "The Roads of the Soul".
In collaboration with Bologna Welcome, guided tours of the murals of the greats of soul will also be organized with tasting of local products.